no visual changes, but
lots
of code changes, nearly every script has been updated in some way and couple new ones added to make it run better than ever
Change Log
January 26 2012
update of all scripts
fix for dmaosd.log issues
** this means it's now compatible with videoscreensaver.app.bin & sleeptimer.app.bin
re-added cleanup of power events, and it actually works this time
LINKSHEETS is no longer required for MENUSHEETS to work
October 9 2011
remove cleanup of power events
fix photo thumb browse xml
October 1 2011
Fix AccuWeather not finding Location
Fix Facebook Crash on Open
Fix Typo in Colorscheme script
Change Colorscheme from WEC no longer needs Reboot
Change MENUSHEETDIR from WEC no longer needs Reboot
New Feature Random Menusheetdir, enable with WEC
XML and image edits to AccuWeather
XML and image edits to Facebook
XML fixes in Network Setup Screens
XML fix for optionsmenu during video playback (jumbalaya)
September 18 2011
Add missing symlink
Change MENUSHEETDIR to use aufs to be compatible with 5.1
August 21 2011 Initial Public Release
Compatible with both Live and Plus on firmware 1.03.49 and Newer
Boot & Default Menu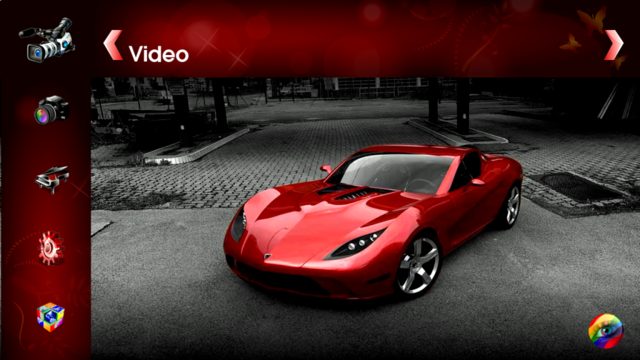 Optional ColorSchemes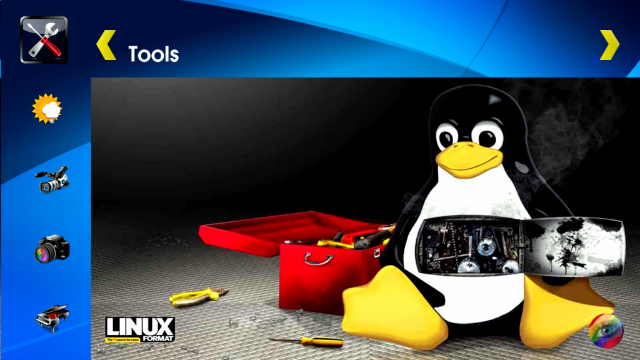 For more pics, Take a look at the other Eye Candy thread, It's basically the same.
Custom Menusheets
Custom Menusheets should be:
1100 x 565
smaller than 500kb
enabled using WEC
Must follow the exact naming schemes required as shown below.
You can use any .jpg file you like. Resize them to the specifications and then rename them to match above by deleting the file extension.
I've also included themed optional MENUSHEETDIR set's, included in download are the following sets:
Linux-Wallpapers
Apple-Wallpapers
Windows-Wallpapers
Disney-Wallpapers
ActionScifi-Wallpapers
Cars-Wallpapers
Motorcycles-Wallpapers
Nature-Wallpapers
SafariAnimals-Wallpapers
Fish-Wallpapers
Dog-Wallpapers
Feel free to post any themed sets that you think the community will enjoy. In fact, I think some of you can do much better than I've done.
Downloads
Version 1.3 Compatible with WDLXTV 5.1 & Newer
Extended Installation Guide
In the beginning
.. there was a
.zip archive
1.unzip the archive
2. place osd.bin at the root of a thumbdrive
3. place folder "Wallpapers" on the root of thumbdrive
4. reboot
After reboot you should now have the basic eye candy osd running, depending on your configuration you may also have default menusheets in place already as well
Basic Menusheets
Basic menusheets require a few things, your system must be configured to use linksheets, LINKSHEETS=ON is required and you can use WEC to enable this. If linksheets is not working or you are not sure how to enable linksheets, you should visit the wiki or the moviesheet subforum for more info on linksheets.
LINKSHEETS is not required in the current version
and you should get the default sheets
Change the MENUSHEETDIR
if you do not want to use the default MENUSHEETDIR you can do the following
1. enable early mount, this is found on the first page of wec, select your drive with the directory you wish to use
2. reboot
3. set the path to your MENUSHEETDIR
example
you can use wec to enter this and it is not required to reboot again
this must be located under
notice that the folder "Nature-Wallpapers" actually contains the menusheets
Setup RANDOM_MENUSHEETDIR
We are now going to add a niffty feature
1. Turn on EYE_CANDY_RANDOM_MENUSHEETS - use wec
or if in cmd line proper values are
2. set the RANDOM_MENUSHEETDIR using wec
example
please compare the RANDOM_MENUSHEETDIR and MENUSHEETDIR
the only difference is RANDOM_MENUSHEETDIR will leave off the last "Nature-Wallpapers"
besides that they should be exactly the same
now each time you power off with your remote, a different MENUSHEETDIR will be selected
Common Confusion
do not confuse the following
MENUSHEETDIR - this directory contains menusheets
RANDOM_MENUSHEETDIR - this directory contains more directories
MSHEETDIR - this is not related to eyecandy
Color Schemes
These do not effect moviesheets or menusheets, choose a color via wec
or from cmd line
Note
If you want your directories to be located on a network share, they must be mounted using the NETAPP feature
Enjoy
KAD