Here is LIRC 0.8.7 with kernel module for ATI X10 RF USB Remote.
INSTALL:
Copy
lirc-x10.app.bin
to the root of your usb device and reboot.
CONFIGURE:
This package contains lircd.conf and lircrc for this remote: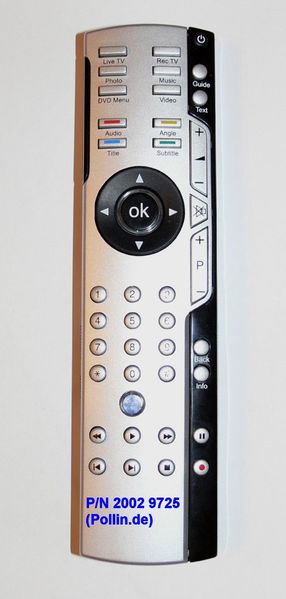 If you have a different X10 USB remote you have to set up a propper /conf/lircd.conf with remote codes.
Please have a look at the
LIRC
website for information how to configure LIRC.
Remote keys to WDTV actions is mapped in /conf/lircrc.